Veterinary Technician – Internal Medicine
Grand Rapids, MI
Category:

Technicians




Posted Date: May 22, 2020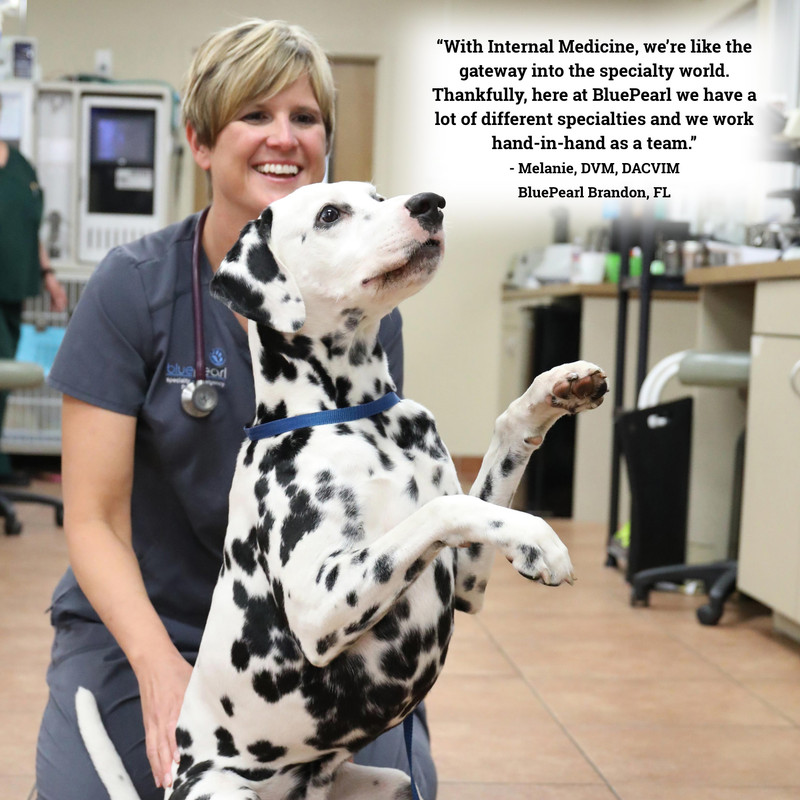 BluePearl Veterinary Partners in Grand Rapids, MI is hiring a detail oriented, multitasking, team focused Veterinary Technician for our busy Internal Medicine department. This is a full time position working primarily 1st shift, some holidays and on-call responsibility.
Are you driven, dependable, committed, and knowledgeable?
Do you demonstrate excellent interpersonal skills in a team atmosphere?
Do you want to be in a dynamic and rewarding setting?
If you answered "yes" to any of those questions, we want to talk to you!
Technicians should be motivated individuals who possess the drive to succeed in a busy hospital and have an interest in working in an educational environment. BluePearl is a proud advocate of those wanting to continue to grow personally and professionally in the veterinary field and even those considering a technician specialty.

The Internal Medical Service attends to a wide variety of cases and manages complex long-term disease processes. Technicians in this service assist with all medical and endoscopic procedures associated with maintaining and stabilizing their patients.
As an Internal Medicine Veterinary Technician you will:
Set up constant rate infusions (CRIs).
Calculate all medical math.
Perform phlebotomy and place intravenous catheters in all peripheral veins.
Administer medications via appropriate routes and duration.
Induce, monitor and recover anesthesia.
Perform physical exam; accurately count heart, pulse rate, capillary refill time, mucous membranes, temperature, respiratory rate and effort.
Set up and assist with ultrasound and radiology procedures.
Set up and assist with endoscopic procedures (GI, nasal, urinary, airway). Clean and maintain equipment following procedure.
Discharge Internal Medicine patients from the hospital, including basic client education such as insulin injection, SQ fluid and feeding tube demonstrations.
Your success is our success!
At BluePearl, the continued education of our techs is paramount. Not only do our techs get to work in state of the art facilities with the best veterinary teams in the nation, but they also have access 90% paid scholarships with Penn Foster and CE allowances. We also go even further to hold monthly CE meetings, associate feedback sessions, and opportunities for mentorship and cross-training.
Additional Benefits:
Competitive compensation
Flexible hours
Scrub allowance
Additional training
Unlimited growth potential
Like us on Facebook to learn about BluePearl events and career opportunities!
BluePearl is committed to a diverse work environment in which all individuals are treated with respect and dignity. We are an equal opportunity employer and all qualified applicants will receive consideration for employment without regard to race, color, national origin, religion, creed, sex, age, disability, genetic information, marital status, citizenship status, sexual orientation or affectional preference, or gender identity or expression, protected veteran status, or any other characteristic protected by law. If you need assistance or an accommodation during the application process because of a disability, it is available upon request. The company is pleased to provide such assistance, and no applicant will be penalized as a result of such a request. We are an Equal Opportunity Employer and a Drug Free Workplace.